Bay Area Paver Network provides the Bay Areas preferred paver suppliers.  You will find friendly and knowledgeable staff to assist you with your paver selection and order.  Whether you are installing a paver driveway, patio, walkway or pool deck you will find a wide variety of paver colors and styles to choose from.  Our paver supplies carry a large inventory of paver materials and offer professional delivery services to Bay Area home owners.












Providing Quality Paver Products, Materials and Services To The Bay Area

Experienced and Friendly People

Bay Area Paver Patio's, Paver Pool Decks, Paver Driveways and Paver Walkways

Areas Served:  Bay Area, Eastbay, Northbay, Southbay, Peninsula, San Francisco

Large Supply of Paver Materials and Products

Experience and Friendly Staff

    Call    (925) 575 - 8493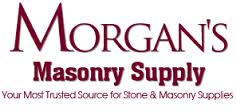 PBM earns its distinguished reputation through product expertise, honest communication and its selection of top quality materials.

    Call    (925) 449-2800